John and his team of panel-beaters at
jacks garage
have returned after Christmas to start the final push on Poppy in terms of the bodywork.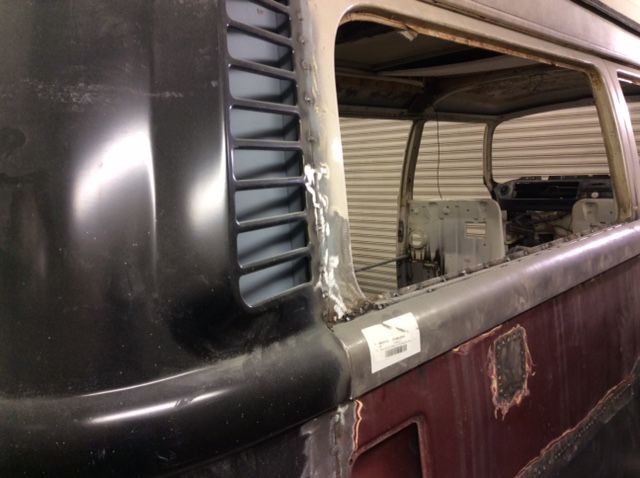 There is still a lot of work to dlo to get her panels looking like they have just come out of the factory, but the boys are working hard on her.
New rear sections are now in place, and all the floor pans are done, Nw doors have been fitted along with a new complete front section, she currently reminds me of a Jigsaw puzzle or the after results of a night on the slab with Dr Frankenstein.


She will look amazing when John has finished his work and hands her over to Viadas and the mechanical team.