More photos have been sent to us by John at
Jacks Garage
of Poppy's progress.
All of the body panels are in place and the boys in the panel-beaters arch are just starting to smooth down the welding seams and apply filler to remove all teh small imperfections in her panels.
She is starting to look smoother than a newborns skin (although when I was born I looked a bit like the
Michelin Man
so I am not 100% sure how smooth that really is!!!!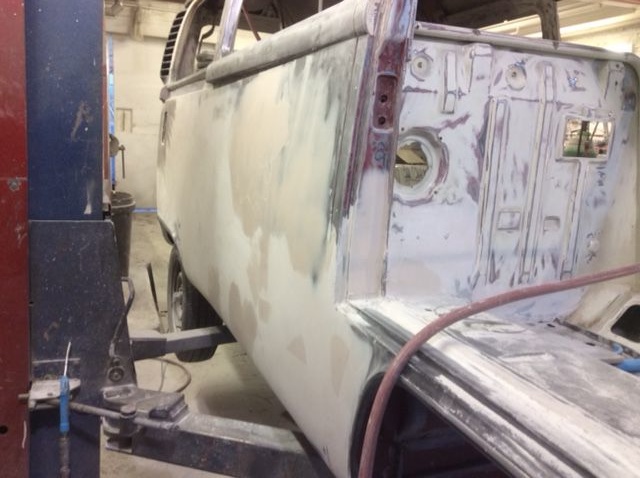 John estimates that by Valentines weekend she should be primed and ready for the boys in the mechanical arches to start fitting her new mechanics in place. Who needs a Valentines card or flowers when you get news like that?