John at
Jacks Garage
has just sent trough some more pictures of Poppy's progress.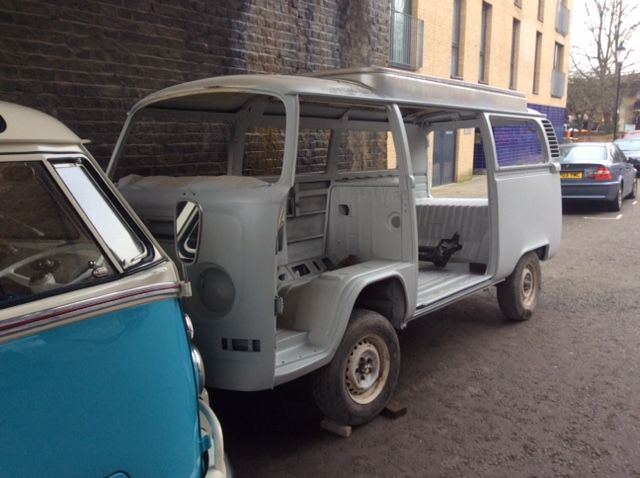 She has now had all the panels welded in, welding seams smoothed down and filler adder to make her look super smooth and now she is sporting a lovely coat of grey primer.

On her way between the panel-beating arch and the mechanical arch, John kindly pushed her out into the daylight so that we can see what she is looking like.
Next stage is for the team to fit in a new engine, rebuilt gearbox and associated running gear before being driven back into John's arch for refitting of all of her doors and her final top coats of paint are applied.
Starting to get seriously excited now.