Poppy is coming along in leaps and bounds at the moment, after a long period when progress was occurring but a lot of it was preparation, she is now starting to look very close to being ready.
Viadas at
Jacks Garage
informed me last night that her Gearbox is ready to fit and that the rolling and running gear is all in place along with most of the wiring.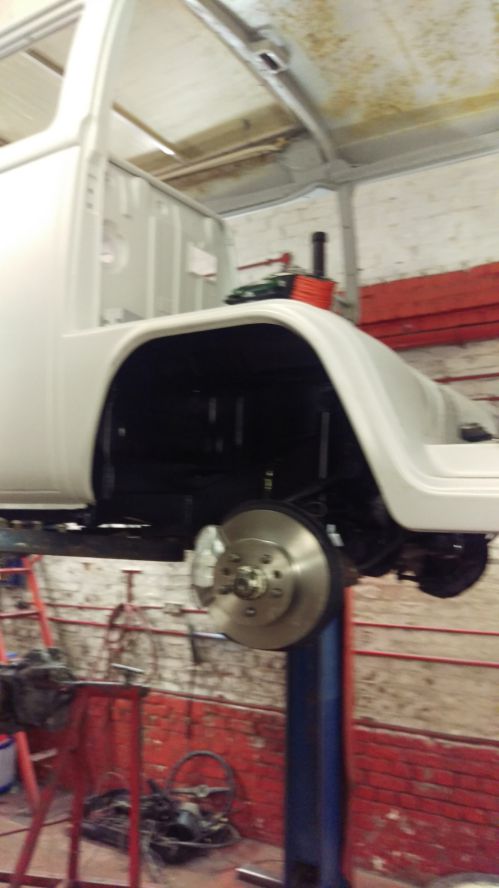 The current plan is that the mechanics will be fully fitted by next Friday (4th March) and then back into John's arch for her final respray and fitting up.