Dub Dub and Away appear in the weekend section of The Saturday Times
Author Tim
Wednesday - September 1, 2021 12:23 pm
On Saturday the 28th of August 2021, the Saturday Times ran an article on how to live the van life and one of the two London companies that they recommend hiring a campervan from was Dub Dub and Away.
We were delighted to be mentioned and whilst the Summer Weather has been lacklustre to say the least, we are hoping for a late resurgence of warmer weather now that September is here.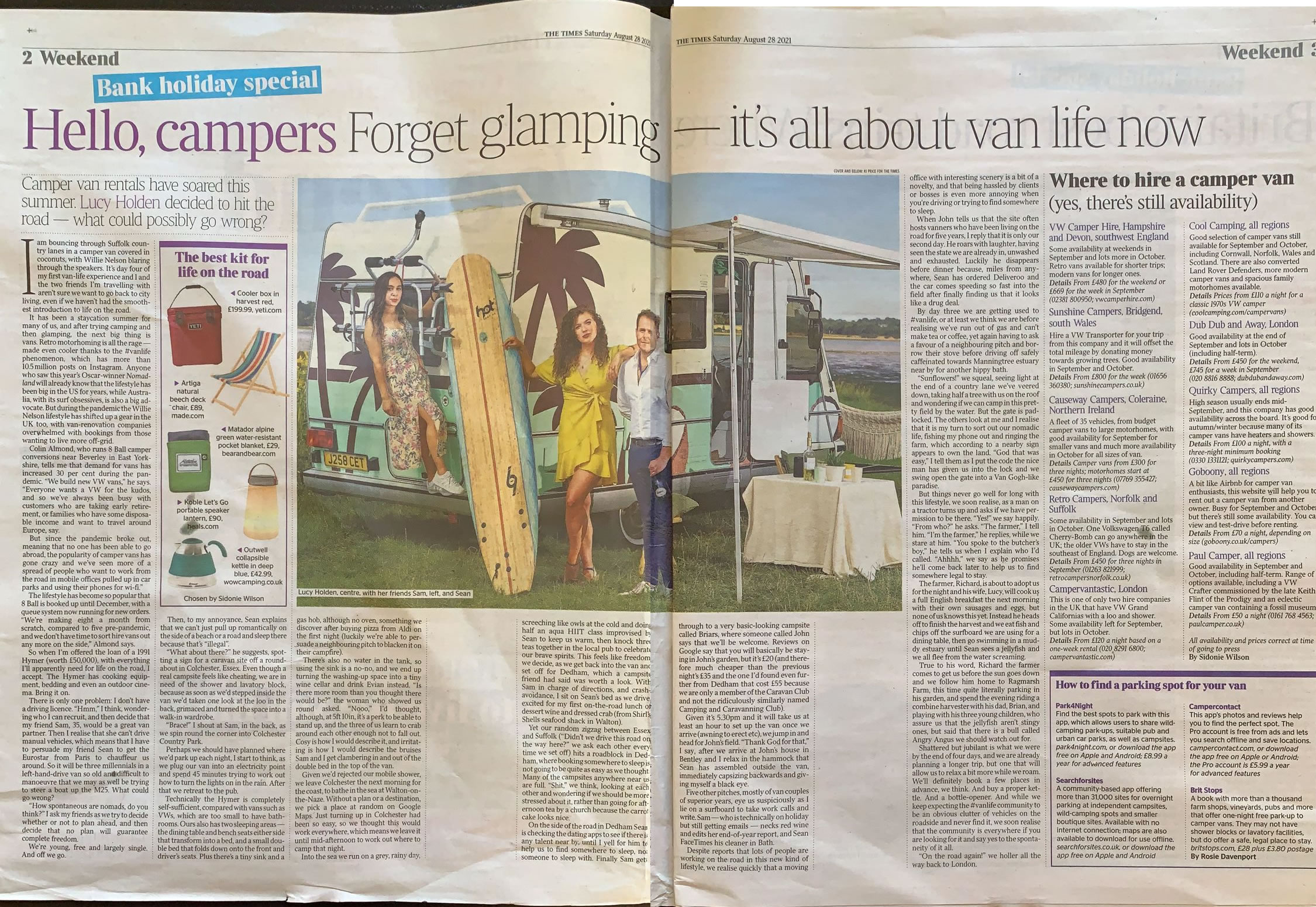 No comments posted...